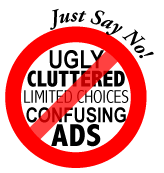 We've all seen them:
wedding invitations with a list of 3-5 different stores where an engaged couple is registered. We don't look at all 5 registries, and we can only imagine that the couple has had to make some tough choices because those unique, one-of-a-kind gifts that they love weren't available at any of the stores. And how many couples have the time or energy to keep track of 5 different registries?
Why does something that should be fun and meaningful have to be so difficult and confusing?
Well, now it doesn't.
The Umbrella Registry is a wedding gift registry that allows you to include gifts from anywhere,
whether they can be found at a big box store or not. You can let people contribute money to your favorite charity, your honeymoon, or towards a piece of art from your favorite artist. Include gifts from anywhere, and
rest assured that your gift registry will finally reflect what you really value.
Even better is the fact that the registry features a cleanly-designed layout, no ads, and is backed by responsive technical support, if you ever need our help.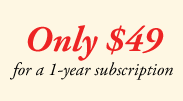 We make it easy to sign up and use our service
, so you can usually start adding gifts to your new registry in about a day. And we believe in our product so much that we offer a
30-day, no hassle, money back guarantee
if it's not what you're looking for. We know that planning a wedding can be hectic and stressful, but your gift registry should not contribute to that stress. Try out the demo, and let us know what you think.
We think you'll like what you see.